Consider purchasing over renting
Many people who are renting at full market rates think it may be too late to buy, or they think there is little advantage to buying over renting.  With both rents and purchase prices rising in the Denver area, we are seeing situations where it is better to buy than to rent.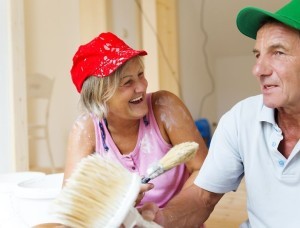 You have options
One of our borrowers, age 59, bought a condominium in February 2013 for $100,000 with a $3,500 down, FHA loan.  Two years later, in 2015, she sold the condominium for $162,000 and bought another one closer to work for $180,000 with $36,000 down from the sale of the first property.  If home prices continue to rise as they have recently, the value of the replacement unit will increase enough to allow her to get a Reverse Mortgage and eliminate her mortgage payment.  The current payments are $281/month for HOA, $37.82/month for insurance, and $63.18/month for taxes.  It will be difficult to rent a 3 bedroom apartment for $382/month.  Buying at her age will make it possible for her to stop working in a few years and live on Social Security.  If she wants additional income, she could rent a room to boarders.
We can assist with both your current and future goals
We have another 59-year-old acquaintance that will be collecting disability payments until age 65.  We were able to help him purchase a $310,000.00 home with 45% down.  We structured this loan in anticipation of him being able to procure a Reverse Mortgage at age 62 and eliminate his mortgage payment altogether.  This will allow him to live in a home he chose for a payment that is much less than rent.
Please contact us to see how we can help you purchase a home.
https://orionmortgage.com/wp-content/uploads/2015/05/Orion-Mortgage-Logo-300x107.jpg
0
0
Don Opeka
https://orionmortgage.com/wp-content/uploads/2015/05/Orion-Mortgage-Logo-300x107.jpg
Don Opeka
2016-01-05 10:30:45
2016-07-19 09:40:21
You're Not Too Old to Buy a Home